Monday, June 14, 2010
the university of maryland archive is
tweeting
the baroness' autobiography. love love love!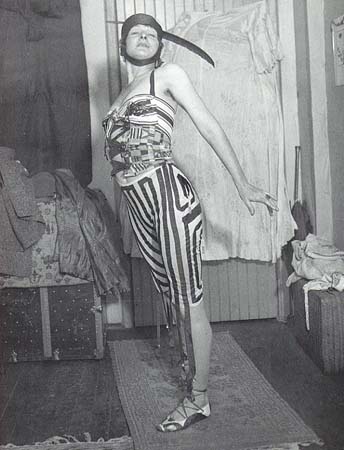 look at she in her revolutionary costume.
Posted by

Kate Zambreno
at 7:11 PM

Melissa Broder at We Who Are About to Die asked me to review my own book O Fallen Angel. Here it
is
(I think it maybe reflects the tone of the book.)
Of course as of now there are only 2 books left on Amazon and 0 left on SPD. So if you want a book contact me! are you still an author if your books are not public? oh fuck me. it's okay! i'm happy to go back to the private.
Posted by

Kate Zambreno
at 12:19 PM